With the continuous improvement of people's living standards, the way of travel that has risen in recent years is experiencing an explosive growth with an unprecedented trend. You can often see the car go to bed, get off the camera to take pictures, travel normal sight; heard people crowded, attractions congestion news, can not help but lament: This trip makes sense? You are to relax, or to find the sin ?




When this sub-healthy travel mode becomes a normal state, when the travel is getting more and more exhausted, a new concept attracts attention - "Healthy travel, deep experience". The concept comes from a trip called "Journey to wine." "activity.






It is reported that this event was organized by China Health Wine, a Chinese health wine strength brand. The purpose is to guide people out of the state of exhausted travel and experience healthy travel together with Jinjiu. Avoiding congestion, light on the road, go deep into the corporate line, feel the charm of industrial tourism, pull down the distance from the enterprise in a quiet state of the mind; refuse to fly or shop-style tourism, in leisure, approach the national well-known health care Wine companies, peruse the story behind "Jin's wine is good, don't get greedy, don't get greedy," feel the historical heritage of the Millennium wine culture and the innovative process of digital extraction technology, taste the pure and pure wine, and enjoy a new travel experience. His body and mind are relaxed and sublimated during travel.




Health is the idea that fresh wine is always transmitted. From healthy drinking to healthy food to healthy travel, Jinjiu continues to break through and is dedicated to enhancing consumer health awareness and guiding a healthy lifestyle.




Concerned about the health of you, why not come to a healthy tour, quickly joined the event, activity URL: http://img.sh.sohu.com/jingjiu/




Outdoor Sofa Furniture

Outdoor sofa furniture is suit for outdoor garden usage for long time. The material is UV resistant PE rattan and 1.2mm thickness aluminum frame with powder-coated.

Outstanding comfort and structural integrity make our Outdoor Sofa Furniture Collection a welcome addition outdoors. Rattan fibers are smoothly double woven around concealed powder-coated aluminum frames. Gently angled backs and wide arms encourage restful lounging. The industry`s best high-performing fabrics encase the thick, double-wrapped foam cushions.

· Traditional forms with a spacious, inviting scale

· Handwoven premium resin wicker UV resistant

· Rust-resistant powder-coated frames

· Cushions included with 30 density sofa foam

· Versatile tempered glass tables

· Cushions also available with 100% waterproof fabric.

Outdoor sofa Furniture contain sectional sofa, deep seating sofa, round or semi-round sofa furniture, and garden set.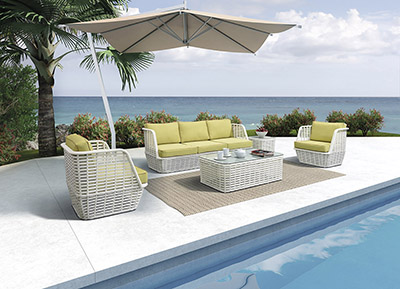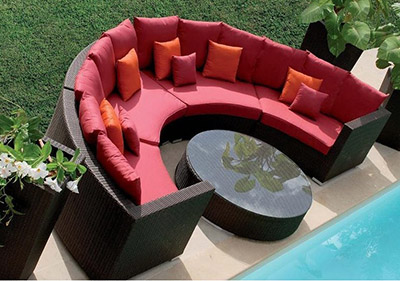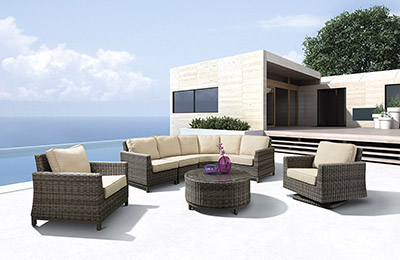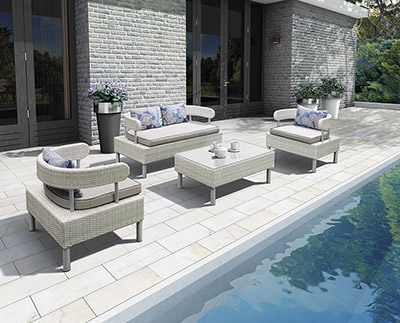 If you have any questions, please contact with us directly. Outdoor Sofa Furniture are produced

by Golden Eagle Outdoor Furniture With High Quality and Good Appearance. Welcome you can visit our Factory.For any inquiry,Please send mail directly to us.









Rattan Outdoor Furniture,Outdoor Furniture,Outdoor Patio Furniture,Outdoor Garden Furniture,Outdoor Furniture Set
Golden Eagle Outdoor Furniture Co., LTD. , https://www.geoutdoor.com