We believe that " quality " is the root cause that impresses you. From the selection of raw materials to standard building, from equipment assembly to process management , we have made the industry's "quality model" with a little bit of detail. Never stick to the cost investment, and adhere to the requirements of better than the national standards, regardless of invisible crafts or face engineering, we are equally attentive. Only from a real experience can you really feel that we are different.

Next, we will introduce you to the top ten quality advantages of the Pearl of the Pearl, and use the real pictures to make the quality more convincing!

We sincerely invite you to join us in experiencing the "Quality Journey" of the Pearl Furniture.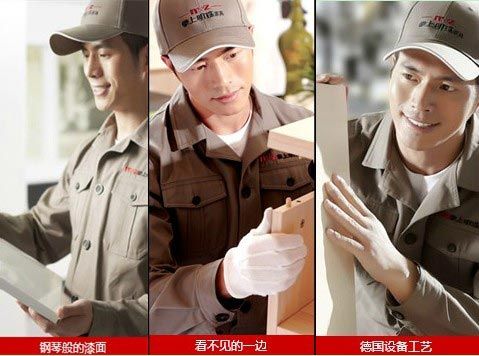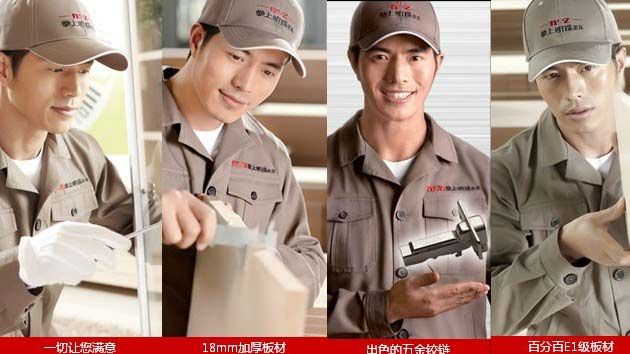 World-class furniture manufacturing base

The group was founded in 1989. After 22 years of hard work, it has developed into a leading furniture enterprise integrating R&D, production, sales and service.

The Pearl of the Pearl has a total of thousands of acres of Chengdu headquarters, Pearl District Industrial Park A District Base, Pearl Industrial Park Area B base, mainly produces panel suite furniture, sofas, dining tables and chairs, mattresses, soft beds and other products, and Two research and development centers have been established in Milan, Italy and Chengdu, China.

The Pearl of the Pearl has carried out fruitful cooperation with the world's top 500 companies such as IBM, Germany Bayer and Germany SAP. It has a large-scale fully automated German Halma HOMAG production equipment group in the Asia-Pacific region, and invites IBM to serve as a strategic consultant. It also uses the German SAP-ERP system, the US INFOM logistics intelligent management system, the German Halma automatic transmission line, and the Japanese Toyota logistics distribution system. It has realized the comprehensive intelligence, standardization and automation of the six major links of sales, procurement, inventory, finance, manufacturing and quality.

After visiting the Pearl of the World, the global CEOs of Halma Global CEO, Purchasing Director of IKEA Asia Pacific, and the American Furniture Association delegation praised: "This is a world-class furniture manufacturing base."

/ Member of the National Furniture Standardization Technical Committee

/ Vice Chairman of China Furniture Association

/ Vice Chairman of the National Federation of Industry and Commerce Furniture and Decoration Industry Chamber of Commerce

/ Chengdu Furniture Industry Chamber of Commerce President Unit

/ National Light Industry Industry Advanced Collective

/ a famous Chinese trademark

/ China Environmental Labeling Product Certification

/ Gold Medal of the Professional Group of the "Golden Axe Furniture Design Competition" of the China National Association

The world's leading German Halma manufacturing equipment group

The Pearl of the World has the largest and most advanced German Hammer furniture manufacturing equipment cluster and the Italian Saffle unmanned painting system that integrates top technology. According to the German Automaker's customized automated manufacturing chain planning, construction and operation, the Pearl of the Pearl The scale of production capacity, manufacturing level and product quality have reached international standards.

Germany Haomai computer numerical control multi-function machining center: to ensure the perfect presentation of irregular shape.

German Haomai four-end automatic edge banding: to ensure that the product edge is flawless.

The German Hausma vertical and horizontal cutting saw ensures a high degree of precision in product size.

Germany Haomai automatic double-end milling machine: to ensure the outstanding parallelism and verticality of the board.

Germany Weiyi 11+12 row drill design: to ensure the high precision of the product.

Germany Limat VKV700 packaging machine: to ensure packaging specifications, beautiful.

German Hessmann key sander: to ensure that the paint surface is outstanding and smooth.

Italian Safran automatic painting machine: make the paint quality environmentally friendly and lasting.

"If you want to do something good, you must first sharpen your tools." For furniture, first-class product quality is inseparable from first-class production equipment and instruments. In order to create productivity upgrades, Pocket Pearl has always been at the forefront of the industry.

Today's jewels, the scale and grade of manufacturing equipment has been in the forefront of the world, and one of the world's largest customers of Halma Group, one of the world's top furniture manufacturing equipment suppliers.

These giant devices have made the quality of the Pearl of the Palm reach the international leading level, and have won the reputation of "International Quality, Pearl Manufacturing" for the Pearl of the Palm.

From Milan fashion furniture design

The Pearl of the Pearl invited the masters of the top international brands such as Armani, Gucci and Ferrari to join the talents of the Shenzhen Furniture Research and Development Institute, the outstanding team of Chinese furniture design, to the design and creative center in Milan, Italy, for this furniture leader from China. The brand contributes wisdom and brings fashion consumers to the Chinese home and the world.

The design masters continue to introduce high-quality products with internationally advanced design concepts and craftsmanship. The quantity, the high quality and the design of the design have always been praised by the industry, and they have won the Golden Axe Prize of the industry design award honored by the China Furniture Association.

The total number of patents applied for in the Pearl of the Pearl has exceeded 1,000. The products cover all kinds of products including suite furniture, sofa, dining table and chair, mattress, soft bed and custom home. There are more than 30 series and more than 2000 styles. It has been leading the country for many years.

The choice of materials focuses on quality and environmental protection

From the first step in the manufacture of furniture, health and environmental protection is what we care most about. Whether it is 100% E1 grade environmentally friendly sheet metal or DTC hinges, whether it is specially selected for German Hettich rails or the first 18mmm thick plate, we believe that good materials bring environmental protection and safety to you and your family. It is far more worthwhile than our extra effort.

While selecting the brand raw materials, the company also carries out a comprehensive evaluation of the quality assurance capabilities of each supplier and signs the "Quality Assurance Agreement and Quality Target Responsibility Letter" as a prerequisite for cooperation to ensure the quality of the supply. In addition, all raw materials must pass the "raw material quality control center" before the warehousing, the formaldehyde VOC test, hardware salt spray test, sponge density test, fabric color fastness, wear resistance test layer test. All quality inspectors are employed by state-level qualification certificates, and use advanced equipment such as "gas chromatograph" and "atomic absorption instrument" to strictly control the raw and auxiliary materials in accordance with the national standards.

The highest realm of cutting saw

The Pearl of the Hand has a number of German HOLZMA automatic vertical and horizontal sawing lines.

The machine has two horizontal and horizontal saw blades with a diameter of 600, which can realize vertical and horizontal cutting in two directions. The typesetting staff introduces the production form into the office to complete intelligent layout, and then uses the workshop network cable to transmit to the machine computer to realize automatic parameter. Loading and processing.

The machine has two horizontal and horizontal saw blades with a diameter of 600, which can realize vertical and horizontal cutting in two directions. The typesetting staff introduces the production form into the office to complete intelligent layout, and then uses the workshop network cable to transmit to the machine computer to realize automatic parameter. Loading and processing.

Sealing and sealing

Whether the edge of the sheet is sealed is the fundamental guarantee for the environmental protection of the furniture. The Pearl of the Palm has the world's largest German Haomai four-end edge banding equipment group, and can complete the sealing of hundreds of plates per minute. The perfect edge of the whole is a guarantee of safety and environmental protection, and it is also the pride of the Pearl of the Pearl. We are confident that we can match the best edge quality in the world.

The edge of the plate of the Pearl of the Pearl is delicate and smooth, and the sealing line is straight and the joint is fine. Because this is a four-end edge banding machine to complete the edge sealing, broken, trimming, chamfering, polishing and other processes, can guarantee the quality of the edge. Some workshop-style small factories do not use high-temperature pressure sealing of machines, but use manual edge-sealing. They are glued with a brush, manually pressed and sealed, trimmed with a paper cutter, and polished with a manual polishing machine. Because the rubber seal is uneven, it seems that the edge of the seal is uneven, and the seal line is undulating, and the seal is loose and easy to fall off.

Paint like a piano-like finish

The tens of millions of Italian Safran paint line is the most advanced automatic painting equipment in the world. The Pearl of the Pearl is the first in China to have this fully automatic production line from topcoat to drying to finished product.

This line is extremely productive and can produce an amazing 3,000 finished products in one day, which can be completed in just 6 people.

More importantly, the Cefla paint line solves the worldwide problem of the odor of the paint booth. The whole process of painting is carried out in a closed space. The painting work is done by two internal painting robots. The robot automatically switches and moves. The only need to monitor the internal spraying process through the glass, in one fell swoop, realizes the unmanned painting realm that the furniture industry dreams of, and the surface of the spraying is even and delicate, which makes it difficult for the paint to be painted.

Drilling and disposable punching

The German Weiyi 11+12 row drill line owned by the Pearl of the Pearl realizes one-time processing of the upper and lower sides and the surrounding four sides without secondary processing.

More advanced is the realization of automatic loading and shipping stacking, which greatly improves the production efficiency. Taking a case of a wardrobe part as an example, a wardrobe board has 66 holes on six sides, which can be 2.85 seconds on the device. One-time perforation molding can complete 10 such workpieces in one minute. But the same workpiece with the traditional six-row drill, it takes 7 times to punch the molding, plus manpower to carry back and forth, at least 5 minutes.

The Pearl of the Pearl has 6 German Haomai drilling production lines, which perfectly solves the bottleneck problem of traditional drilling processing.

Installation, service, everything to your satisfaction

Customer first is our core values. We provide you and your family with not only excellent furniture, but also the guarantee of quality of life.

In the country, there are four logistics bases in Huaxi, North China, East China and South China, 20 logistics sub-centers, 16 maintenance centers, and 23 directly affiliated customer service centers. Every day, 17,669 professional service personnel and technicians provide perfect products for consumers all over the country. Intimate service.

We believe that "quality" is the root cause that impresses you. From the selection of raw materials to standardized manufacturing, from equipment assembly to process management, we use the details to create an industry quality model. We sincerely invite you to "see the quality and discover the difference".

Plastic Paper Clips, Colored Paper Clips, Cute Paper Clips, Book Mark Clip

JNY International Trade Co., Ltd , http://www.jny-stationery.com