A well-sized sink that does not hang dirty and is easy to clean. It is a good helper for domestic cooks in the kitchen. But the face of numerous brands available in the market, there will be the consumer who originally purchased this question: What makes a good sink do not worry, Xiao Bian immediately take you through 2018 the sink top ten brands, ready to buy the sink you do? References.

What brand of sink is good -Olin

Founded in 1995, Oulin is one of the earliest domestic kitchen brands to enter the overall kitchen industry, with the most professional design strength and the richest product lines. It is committed to the design and development of intelligent aesthetic cabinets, high-end kitchen appliances and healthy sinks. At the beginning of its establishment, Oulin introduced internationally leading equipment from European countries where the kitchenware industry is developed, so it can guarantee product technology and quality. Later, senior designers and management experts were introduced in batches to monitor the entire production process. So far, it has obtained more than 400 patented technologies. At present, Oulin has thousands of perfect sales and service outlets in China. And in more than 60 countries and regions, 220 cities, more than 2 million families are enjoying Oulin kitchen supplies.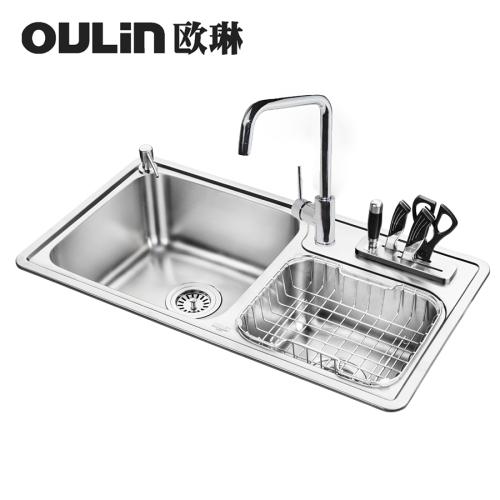 What brand of sink is good -Moen

American Moen Inc. Moen Inc. is one of the world's leading professional manufacturing companies for high-end faucets, kitchen sinks, and bathroom Hardware Accessories. The Moen series of products has a complete range of products, adapting to the needs of various places. It is widely used in high-end residential, High-end hotels, villas, apartments, business office buildings and various public buildings. Moen entered the Chinese market in 1994 and established the first sales company in the Shanghai Waigaoqiao Free Trade Zone. In the following years, Moen USA established offices in Shanghai, Beijing, Guangzhou and Chongqing, and its sales network has covered more than 180 cities in China.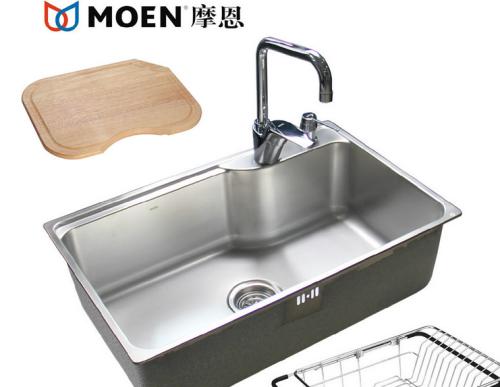 What brand of sink is good -Jiade

GORLDE was founded in 1992, and joined Kohler in 2008 and established Zhuhai Kohler Kitchen & Bathroom Products Co., Ltd. It is one of the earliest enterprises to produce stainless steel sinks in China; it is also the pioneer of Chinese multifunctional sinks. It is understood that the multifunctional and practical stainless steel sink product pioneered by GORLDE has won high recognition and affirmation in China and enjoys a high reputation. Therefore, leading the trend of the industry so far, it has developed into a leading brand in the industry, and has been rated as the top ten brands of Chinese sinks by many media organizations.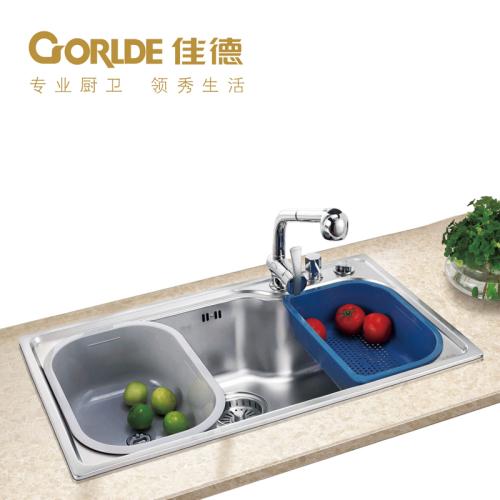 What brand of sink is good -Mo Lin

The Molin sink originated from Taiwan's Moline Industry, which was founded in the 1970s, and Winsted (Fuzhou) Kitchen & Bathroom Equipment Co., Ltd. is currently the only investment company of Moline Industry in the mainland. Winster (Fuzhou) Kitchen & Bathroom Equipment Co., Ltd. is committed to providing high-quality kitchen and bathroom equipment to 400 million household users in China, and to change people's lives. At the same time, its marketing network has basically covered the country's first-tier cities, and will gradually extend to the second and third-tier markets and even the entire mainland China in the future. The company currently includes kitchen stainless steel sinks, kitchen faucets, various accessories and toilet showers.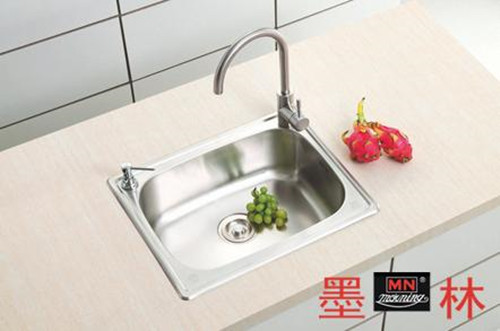 What brand of sink is good -Franca

The Franca Group was founded in Switzerland in 1911, relying on Switzerland's superb manufacturing heritage, and it has always been innovative, high-quality, enjoyment for the purpose, and is committed to bringing consumers excellent cooking enjoyment. After a century of development, Franca has 66 branches and 42 factories in 40 countries on four continents. At the same time, the beautifully textured sinks have always maintained the world's first annual sales volume of about 8.2 million. After Franca Group entered China in 1995, it provided Chinese consumers with stainless steel kitchen equipment, including cooker hoods, gas stoves, induction cookers, ovens, sterilizers, microwave ovens, dishwashers, coffee machines, and refrigerators. Kitchen appliances, and kitchen environmental protection system. Franca, with its better products and services, is committed to making Chinese families have a more elegant artistic atmosphere and a higher quality of life enjoyment.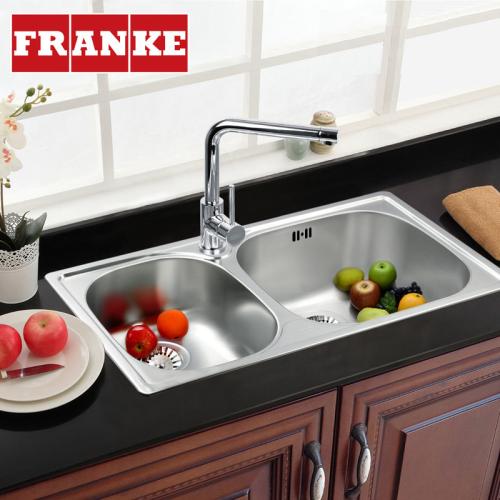 What brand of sink is good -Aiken

Aiken, a global kitchen and bathroom expert from the United States, was founded in 1920 and is headquartered in Chicago. In the development of nearly one hundred years, in order to meet the changing market demand, Aiken has expanded its business field from the core stainless steel sink manufacturing to the cabinet and bathroom field, adding cabinets, countertops, high-end bathroom faucets and shower heads and other product categories. , So it has become a total solution provider of kitchen and bathroom. Over the years, Aiken has always adhered to the design concept of "achieving a high-quality life experience with high-quality products and services". Its innovative design and excellent quality have won the recognition of customers around the world. At present, Aiken stainless steel sinks and cooling water dispensers Take the lead in the North American market. In 2005, Aiken founded a wholly-owned subsidiary, Aiken (China) Kitchen & Bathroom Co., Ltd. in Zhuhai, Guangdong, China. It introduced advanced product design and production technology from the US headquarters and first-class machines and equipment. It is committed to serving Chinese consumers. Tailor-made the world's leading household sink products.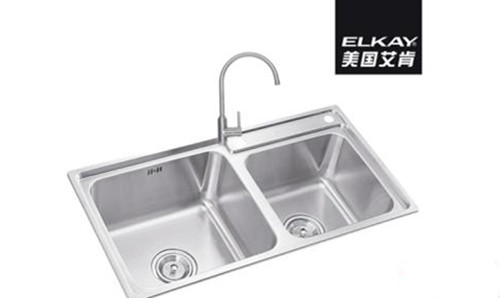 What brand of sink is good ?

Promi, a global brand of stainless steel sanitary wares, inherits European superb craftsmanship and integrates the latest global technology, focusing on stainless steel faucets, showers, sinks, pendants and other kitchen and bathroom hardware solutions. Premi (China) Corporation is located in Zhuhai and has an industrial park of 200,000 square meters. It has introduced CNC machining centers, large stamping machine tools, welding and surface treatment from Germany and other advanced countries in Europe and the United States. The products are guided by energy conservation and environmental protection. , And has passed CQC water-saving certification and ISO14001 environmental system certification, is committed to bringing health, happiness and beautiful life enjoyment for users!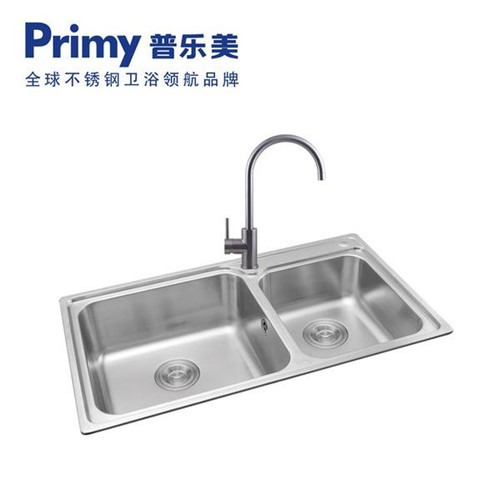 What brand of sink is good -Kohler

Kohler Kitchen & Bathroom Group is a member of Kohler Corporation, and plays an important role as a leader in the global kitchen and bathroom products field. As a diversified manufacturing company that is at the forefront of the world, in addition to leading global kitchen and bathroom products, Kohler has also extended its tentacles to furniture, backup generators and other fields and has become a leader in the world. The main products include backup generators and power systems , Furniture series, interior decoration series, etc.

What brand of sink is good -Beckma

Shanghai Beckma Electric Co., Ltd. is a kitchen appliance enterprise integrating R & D and manufacturing, and a professional supplier of sanitary ware. Its three-piece sanitary ware / bathroom cabinet / kitchen—gas stove / range hood / tableware disinfection cabinet / sink / faucet and other products manufacturing technology is far ahead in the world.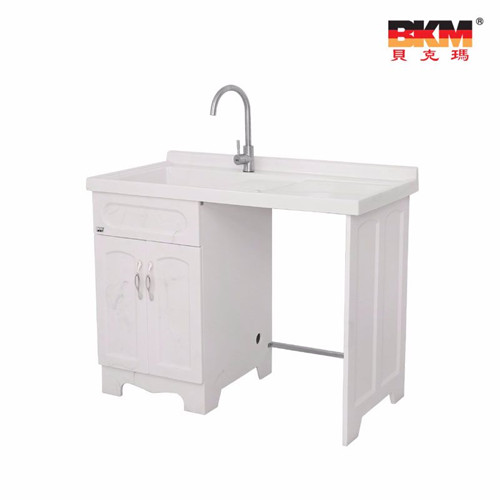 What brand of sink is good -Baoshengyuan

German Baoshengyuan Home Building Materials International Group Co., Ltd. is a multinational enterprise with a long history, strong technical strength and abundant capital, and is also an enterprise specializing in the design, development and production of high-end door control hardware, bathroom hardware, kitchen hardware and other products. Established perfect product production bases in Shanghai, Guangzhou, Foshan, Ningbo and other regions in China, using German technology to develop and produce products suitable for the consumption needs of mainland China and the Asia-Pacific region, providing consumers with high-quality and high-quality household products It is the eternal pursuit of Baosheng Yuanren!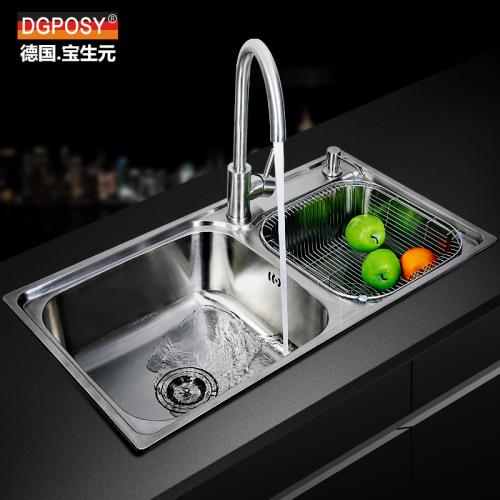 These are on the sink What makes a good analysis, say that a good brand is a guarantee of product quality, since to do it because the brand, the business will maintain the brand's reputation. For the same reason, since you can make a big brand, it means that the company's backing for this product is very strong, so its after-sales service is also guaranteed! Therefore, if you choose a sink, consider more big brands! For more related information, please pay attention to this website!

What, the decoration still uses his own money? ! The Qi family is decorated in installments, with an ultra-low annual interest rate of 3.55% and a maximum loan of 1 million. Apply now to enjoy the discount

If you are interested in brand cooperation, content cooperation, and advertising of this website, please send an email to :.

Hardware sink stainless steel sink stainless steel appliances furniture home beauty kitchen supplies overall kitchen kitchen equipment kitchen sink what brand is good overall kitchen price cabinet door villa door family cabinet stainless steel bathroom cabinet apartment bed kitchen cabinet door villa furniture bathroom door toilet door size toilet size overall bathroom toilet design Villa in bathroom

Furniture Knobs,Furniture Door Pull Handles,Mini Cabinet Knob,Round Cabinet Knobs

Shenzhen Hongjingyuan Metal&Plastic Products Co., Ltd. , https://www.hjypull.com